25
Feb
---
In the middle of January 2019 we ran an article under the heading "Showdown with Sibanye" in which we pointed out that what we see as an inevitable showdown with the union movement in South Africa was being fought out between the Association of Mining and Construction Union (AMCU) and the Sibanye group.
Neal Froneman (CEO of Sibanye) and Joseph Matunjwa (President of AMCU) are going head to head in a battle that could easily turn out to be a harbinger of a wider confrontation between the government and the union movement after the elections.
AMCU initiated a strike at Sibanye's gold operations in November and then expanded that through a sympathy strike to its platinum operations. By way of response, Froneman is attempting to show that AMCU is no longer the majority union at its gold operations – a move which would make their strike there illegal. And now, in his most recent move, Froneman has initiated the retrenchment of 6670 workers and the closure of additional unprofitable gold shafts. Sibanye says that these retrenchments are unrelated to the on-going strike, now in its fourth month, and that they emanate from the unprofitability of the shafts concerned – but they will certainly have a massive negative impact on AMCU members.
Froneman has the distinct advantage that Sibanye is getting strong cash flows from its subsidiary, Stillwater, in America which produces palladium. The palladium price has been rising steadily and Froneman can afford to wait more-or-less indefinitely while AMCU members have to survive without their salaries.
Clearly, Matunjwa by now realizes that he may have miscalculated the situation. To increase the pressure and try to get the government involved, he is calling for sympathy strikes at other non-Sibanye mines like those of Lonmin, Harmony, Anglo-gold Ashanti and Impala platinum. He is seeking to widen the scope of the battle and make it a national issue. He desperately wants to repeat his successful strike action of early 2014 where he closed the platinum industry down for five months.
But this time, we believe that the situation is very different. We believe that Matunjwa will probably be unsuccessful in his efforts to get Froneman to back down. If we are right, then he must sooner or later suffer an irreparable loss of face and consequent loss of power within the union movement.
If we are correct, then the Sibanye strike will establish a precedent for the government to face down the union movement generally after the elections. To save the South African economy, the government desperately needs to cut the size of the civil service, privatise various state owned enterprises (SOEs) and significantly reduce the legal power of the union movement in South Africa.
A glance at the Sibanye share price chart shows that investors are completely unconcerned about the AMCU strike action and are focusing on the potential windfall profits from Sibanye's palladium and rhodium production: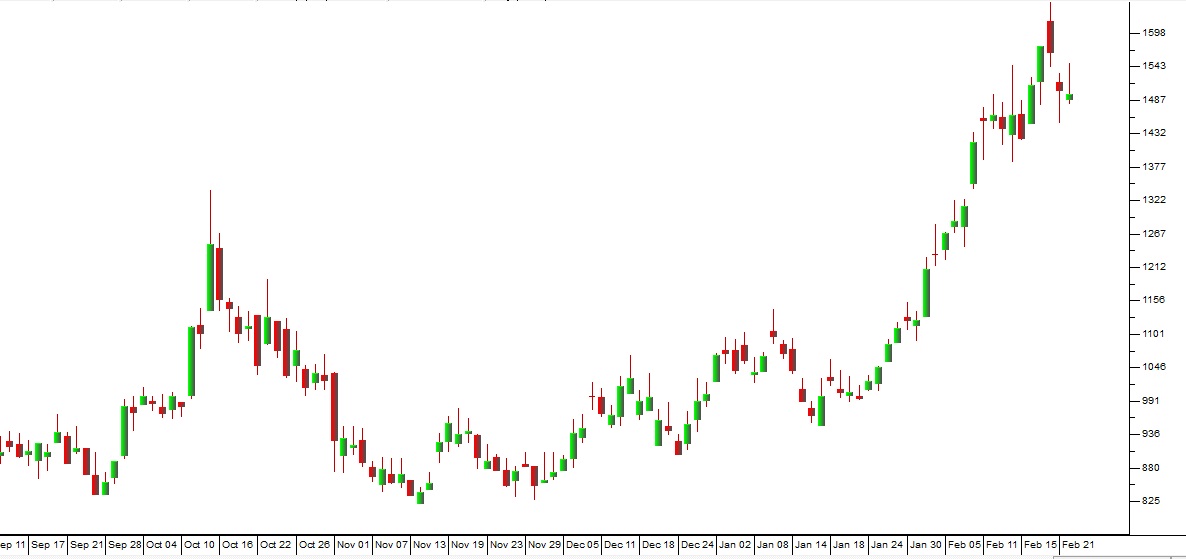 Sibanye (SGL) September 2018 to February 2019 – Chart by ShareFriend Pro
DISCLAIMER
All information and data contained within the PDSnet Articles is for informational purposes only. PDSnet makes no representations as to the accuracy, completeness, suitability, or validity, of any information, and shall not be liable for any errors, omissions, or any losses, injuries, or damages arising from its display or use. Information in the PDSnet Articles are based on the author's opinion and experience and should not be considered professional financial investment advice. The ideas and strategies should never be used without first assessing your own personal and financial situation, or without consulting a financial professional. Thoughts and opinions will also change from time to time as more information is accumulated. PDSnet reserves the right to delete any comment or opinion for any reason.
---