16
Jan
---
It is no secret that, for this country's economy to really begin to make progress, the populist power of the union movement is going to have to be curtailed at some point. The unions embody the so-called "structural problems" in our economy which economists constantly and euphemistically refer to for three reasons:
The high unemployment level is a direct result of employers being reluctant to take on new employees because, once employed, it is extremely difficult to get rid of an employee. The labour legislation requires three letters of warning, meetings and negotiations. It is a time-consuming and expensive process. From an employer's perspective it is often better to simply avoid employing new people. What needs to happen here is that the labour legislation needs to become considerably more employer-friendly to level the playing field in collective bargaining.
At the same time, we have a completely excessive civil service with far too many ministers and far too many people employed by government and quasi-government organisations. Probably, the civil service could be cut in half. Our government cannot afford to pay so many civil servants and ministers – nor does it need to.
And then there is the question of the 200-odd state-owned enterprises (SOE) which are sucking the life-blood out of the South African economy and which are a major concern for the ratings agencies. The simple truth is that many of them do not need to be government-owned and should be privatised as soon as possible. They are a constant drain on the fiscus. We desperately need to return to Adam Smith's idea of laissez-faire, which is that "the least government is the best government".
Of course, the unions would vigorously oppose any of these moves and President Ramaphosa is surely avoiding any sort of direct confrontation with them until after the election.
THE SHOWDOWN
In the meantime, Neal Froneman, CEO of Sibanye, is in the process of confronting the strongest and most populist of the unions – The Association of Mineworkers and Construction Union (AMCU) and its vociferous leader, Joseph Matunjwa. We believe that this confrontation is a microcosm of the conflict which is to come between the government and the union movement in the country.
Matunjwa and AMCU successfully staged a five-month strike in the platinum industry in 2014 and now seek to repeat that success. Froneman has built Sibanye into a formidable force in the platinum industry both locally and internationally. Both men are strong leaders and well matched in this confrontation.
The trouble began when, after months of negotiations, Sibanye managed to get agreement with the three other unions (The National Union of Mineworkers, Solidarity and UASA) at its gold mines – but AMCU, which was at the time Sibanye's largest union, did not agree and went on strike from 21st November 2018. Sibanye follows a strict "no work, no pay" principle – so those AMCU workers on strike are coming under increasing financial pressure.
On 13th December 2018, Sibanye announced that, as the three unions with which it had concluded an agreement now represented more than half of its gold-mining employees, it had declared the AMCU strike illegal and extended the terms of that agreement to all employees in terms of the Labour Relations Act. This meant that the AMCU strike became unprotected and that its members could be fired for not coming to work.
The next move was that AMCU gave notice that a sympathy strike at Sibanye's platinum mines in South Africa would begin on 22nd January 2018. Such strikes are permissible in sympathy with a legal strike. AMCU represents 56% of Sibanye's Kroondal operations and 71% of its Rustenberg operations.
One of the most important factors in this confrontation is the fact that, since buying the Stillwater mine in America, Sibanye is not nearly as dependent on its South African mines. Stillwater mines palladium and the palladium price has been rocketing – which supplies Sibanye with a growing positive cash flow. Consider the palladium price over the past six months: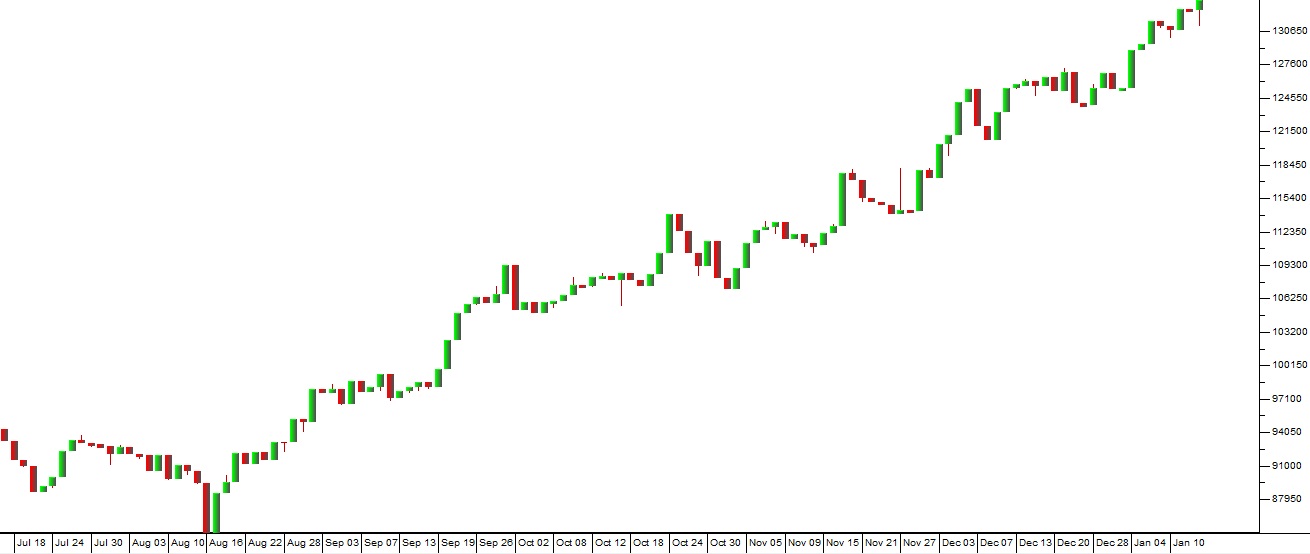 Palladium Price July 2018 to January 2019 – Chart by ShareFriend Pro
This means that time is on Froneman's side. He can afford to wait as AMCU members run out of money. Of course, the strike has been marred by violence with four people killed so far and many others injured. Matunjwa is desperately trying to prevent all employees from working at Sibanye's South African mines, but he has no power over Stillwater in Louisiana.
To us it looks as though Matunjwa is in a very difficult position. He has committed himself and his followers to a battle that he will probably lose. Sibanye is not under any financial pressure, but AMCU members are. And if Matunjwa loses this battle it will probably destroy his reputation as a fiery populist and it will be a significant victory for sensible economics in South Africa.
DISCLAIMER
All information and data contained within the PDSnet Articles is for informational purposes only. PDSnet makes no representations as to the accuracy, completeness, suitability, or validity, of any information, and shall not be liable for any errors, omissions, or any losses, injuries, or damages arising from its display or use. Information in the PDSnet Articles are based on the author's opinion and experience and should not be considered professional financial investment advice. The ideas and strategies should never be used without first assessing your own personal and financial situation, or without consulting a financial professional. Thoughts and opinions will also change from time to time as more information is accumulated. PDSnet reserves the right to delete any comment or opinion for any reason.
---