28 October 2019
By PDSNET
Private investors are always looking for a "sure thing". This is an investment where there is plenty of upside potential, but limited downside – and they want that at a very good price. Balwin properties comes very close to that ideal. It is a small property developer that focuses on developing, either for sale or for rent, secure properties mainly in the major centres. The three years that it has been listed have been among the worst ever recorded for property shares in South Africa – especially 2018 when the JSE property index (JSE-SAPY) fell a whopping 25%. This was mainly the fault of the Resilient Group of companies which were the subject of several negative reports which suggested that they were involved in share manipulation arising from their cross-shareholdings and directorships. Most of those allegations have now been shown to be untrue, but the rumours and negativity associated with them have combined with a very difficult property market to cause property shares to be severely re-rated downwards. And this situation has now created an opportunity for private investors, because some property shares are now trading at ridiculously low levels – well below the value of the properties which they own. Balwin is now trading for 322c per share and has a recently updated net asset value (NAV) of 567c – which means that it is trading at a 43% discount. Among other things, this makes it a potential take-over target. And what is nice about property shares is that the NAV represents tangible properties which have been independently valued. On 5th December 2018, the company announced a "Strategic Rental Model Initiative" in terms of which it plans to rent out properties for between R4500 and R8500 a month. In our view, the move to rental is a good one as it will build up a passive income which can be used to meet fixed overheads and contribute to profits. It gives the share that much-sought-after "annuity income" which adds stability to the investment. Balwin owns 25% of Balwin Rental which has the right to buy as many as 4544 of the units developed by Balwin. This should help to stabilise the company's income. Eventually, it is expected that Balwin Rentals will be listed. Extraordinarily, the share, at 322c, is trading on a P:E ratio of just 3,29 – well below the P:E of the property index (JSE-Sapy) which is trading on an average P:E of 15,48. Consider the chart: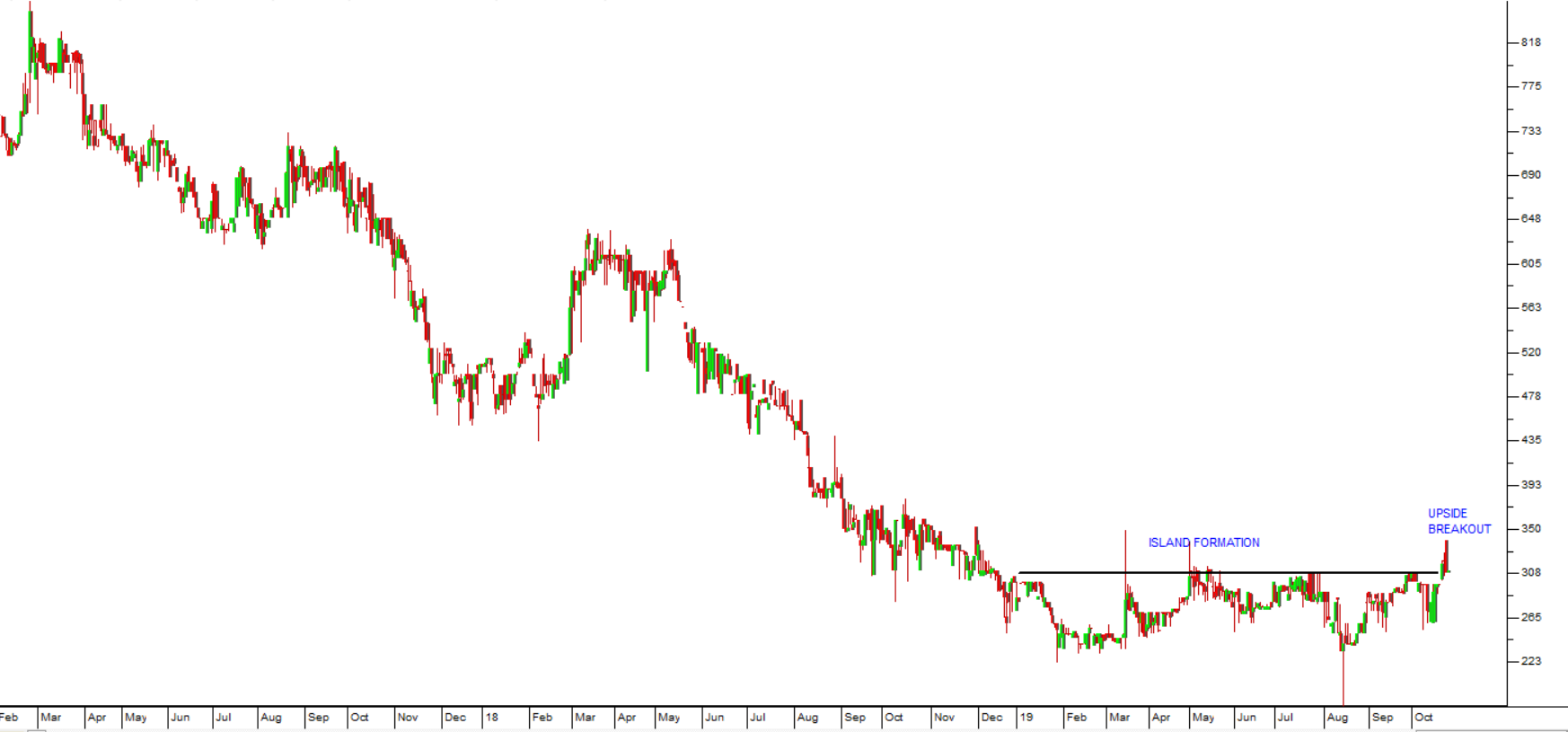 Balwin Properties (BWN) February 2017 to October 2019 - Chart by ShareFriend Pro
Here you can see that the share has been falling for the past two years – but this year it formed an "island" and has now broken up out of that formation – indicating a probable new upward trend. We see this share as "ticking the boxes" for private investors:
It has sufficient volume traded to make it practical to buy and sell,
It is trading well below its NAV,
Its NAV is based on strong assets,
It has excellent management,
It is developing a solid annuity income,
It has minimal working capital,
It is not over-geared.
DISCLAIMER
All information and data contained within the PDSnet Articles is for informational purposes only. PDSnet makes no representations as to the accuracy, completeness, suitability, or validity, of any information, and shall not be liable for any errors, omissions, or any losses, injuries, or damages arising from its display or use. Information in the PDSnet Articles are based on the author's opinion and experience and should not be considered professional financial investment advice. The ideas and strategies should never be used without first assessing your own personal and financial situation, or without consulting a financial professional. Thoughts and opinions will also change from time to time as more information is accumulated. PDSnet reserves the right to delete any comment or opinion for any reason.
Share this article: