7 April 2020
By PDSNET
The advent of COVID19 may seem like an unmitigated disaster to private investors, but there a few reasons for us to have some hope.
The first is that our relatively warm weather is on our side. Apparently, this virus is happiest at around 3 degrees centigrade - which means that it thrives in the Northern hemisphere where that type of temperature is common during the winter. Here in South Africa, temperatures can fall that low - but usually during the night. Even in the dead of winter it would seldom be that cold at midday.
The second reason is that our esteemed President moved very quickly to implement a lock-down before the disease had spread very far. There has been a noticeable drop off in the speed with which the virus is spreading following the lockdown. Bill Gates, who warned of the spread of such a coronavirus as far back as 2015, has said that those countries which implement a lockdown before having their first death usually manage to control COVID19. South Africa just managed to do that.
But the really good news comes from new research which suggests that the BCG vaccine is effective against the coronavirus. Since South Africa implemented this vaccination 47 years ago in 1973 to protect against TB, almost all of our population has had it - which may give us at least a partial immunity.
Consider this article from HeraldLive: HeraldLive Article
That research is backed up by another article which you can read at: The Economic Times Article
The combination of these factors may well mean that corona ends up having a limited impact on South Africa - and it also means, more importantly that if BCG is effective against the virus then it can be applied in the US and Europe, thereby vastly reducing the economic consequences of the pandemic.
From the outset we have suggested that, technically, the corona bear trend was likely to be a V-bottom and that it would be significantly shorter than other economic bear trends. That prediction may well turn out to be true.
The S&P500 index fell 34% in the first month from its high on 19th February 2020. Could it be that we have already seen the bottom of this bear trend? Consider the chart: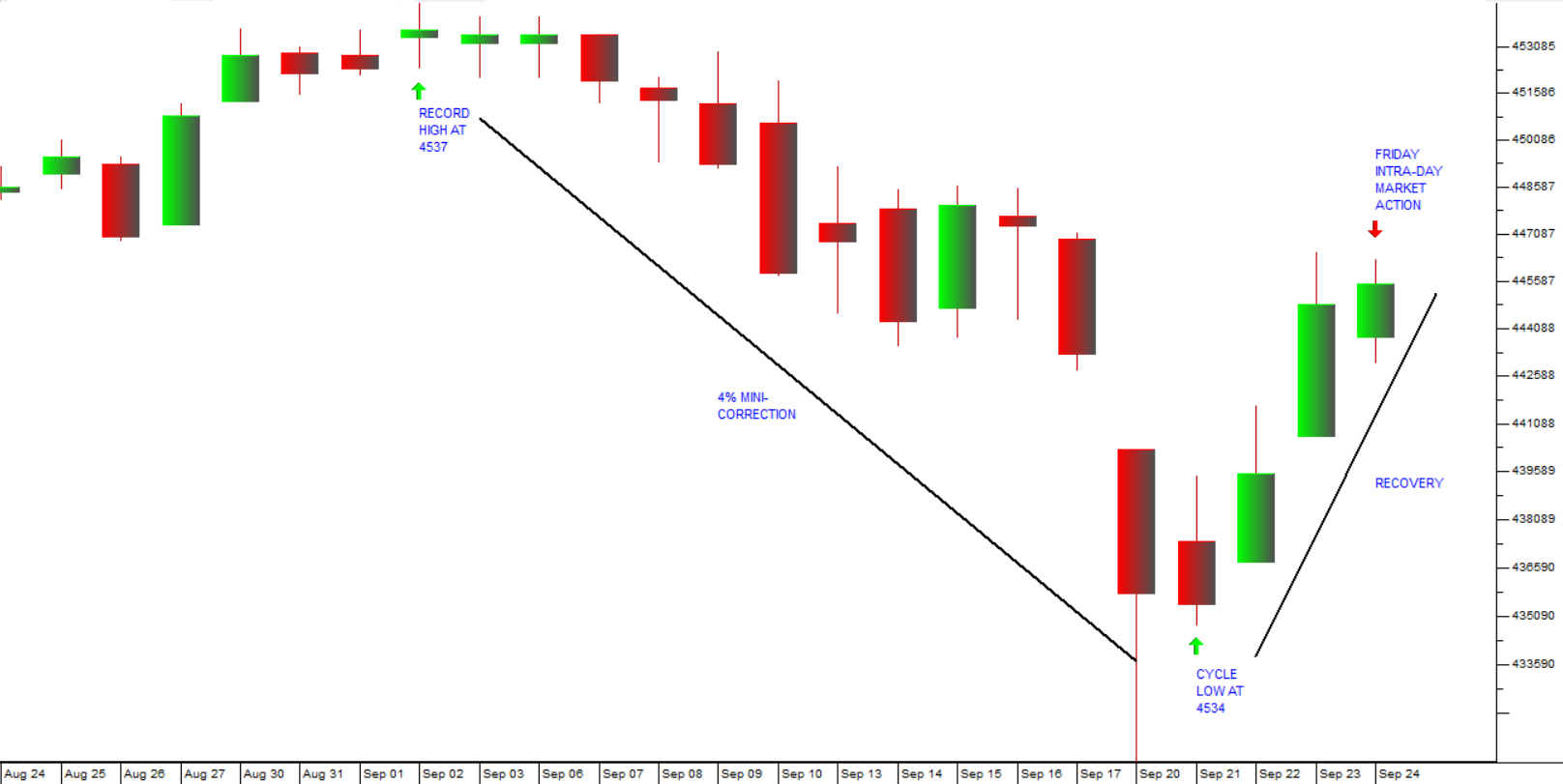 If the thrust of those two articles referenced above is valid then it may well be that smart investors are already accumulating high-quality shares on weakness in anticipation of a relatively rapid return to economic normality.
DISCLAIMER
All information and data contained within the PDSnet Articles is for informational purposes only. PDSnet makes no representations as to the accuracy, completeness, suitability, or validity, of any information, and shall not be liable for any errors, omissions, or any losses, injuries, or damages arising from its display or use. Information in the PDSnet Articles are based on the author's opinion and experience and should not be considered professional financial investment advice. The ideas and strategies should never be used without first assessing your own personal and financial situation, or without consulting a financial professional. Thoughts and opinions will also change from time to time as more information is accumulated. PDSnet reserves the right to delete any comment or opinion for any reason.
Share this article: