13
Aug
---
Six weeks ago, on 24th June 2019, we ran an article about gold under the heading "New Gold Bull". In that article we drew attention to the fact that gold in US dollars had broken convincingly up out of a long-term wedge formation and we suggested that it was probably entering a new bull trend. Since then the dollar price of gold has risen by a further 7,8% to reach $1506. Consider the chart: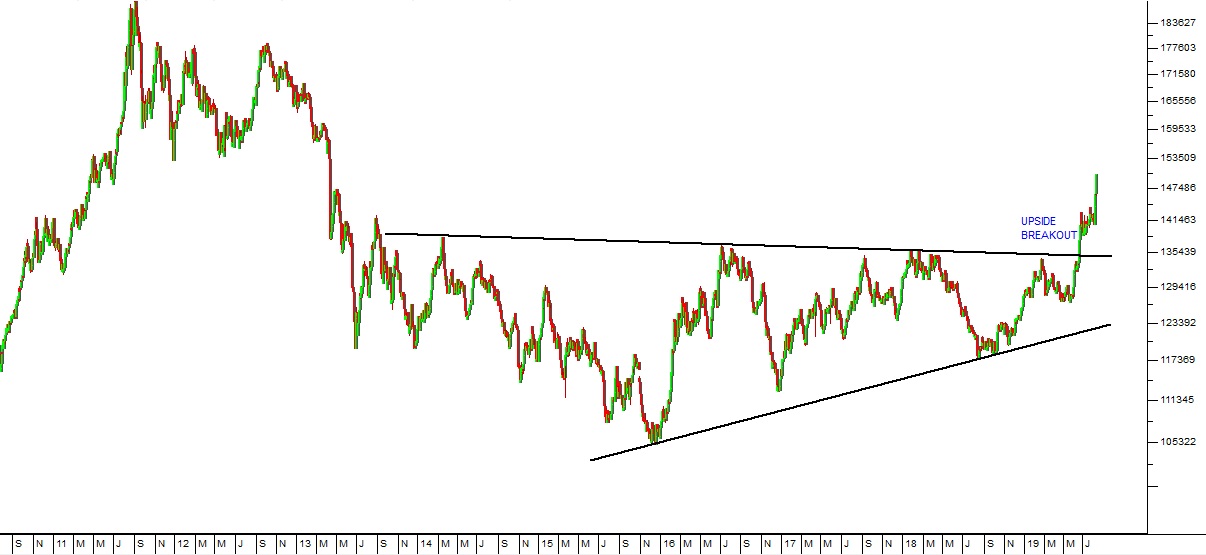 US Dollar Gold Price October 2010 to August 2019 – Chart by ShareFriend Pro
For South African investors, however, an investment in gold or gold shares on 24th June 2019 would have been significantly enhanced by the recent collapse of the rand to levels above R15 to the US$. The rand price of gold has surged from R20052 to R22596 – a gain of 12,7%.
Gold always has been and remains the world's best defense against the weakness of paper currencies. It is the ultimate store of value. Unfortunately, it does not pay any dividends rent or interest, but it holds its value through thick and thin. Read More