4 January 2021
By PDSNET
We all know that our market, the JSE, is dominated by the big institutions – the pension funds, unit trusts, insurance companies and a scattering of large fund managers. These institutions together account for at least 90% of the trades on the JSE by value. We private investors make up the rest.
Big institutions have huge holdings of mostly blue-chip or high-quality secondary shares, and they are usually judged on their annual performance. The fund managers who run these massive portfolios are very aware of the end-of-year values of their largest holdings. They will have to live with and explain their effectiveness in terms of those year-end closing prices.
The result of this is usually some "window dressing". Window dressing is the process of ramping up the prices of your key holdings on the last day of trade in the calendar year. On that day – which traditionally ends at 1pm – there are usually very few participants in the market because most of them are on holiday.
So excessive volumes traded in a particular share on that day indicate that some big institution has made a determined effort to ramp up the price or hold the price of one of its major investments.
Perhaps the best example of window dressing on the last day of the year took place in Coronation (CML) on 31st December 2014. Coronation had been trending up steadily for some time and was clearly a big institutional favourite. On the last day of 2014 it traded a surprising 938,673 shares and closed up over 2,5%. The total value of trades was well over R100m – obviously not a result of private investor transactions. Consider the chart: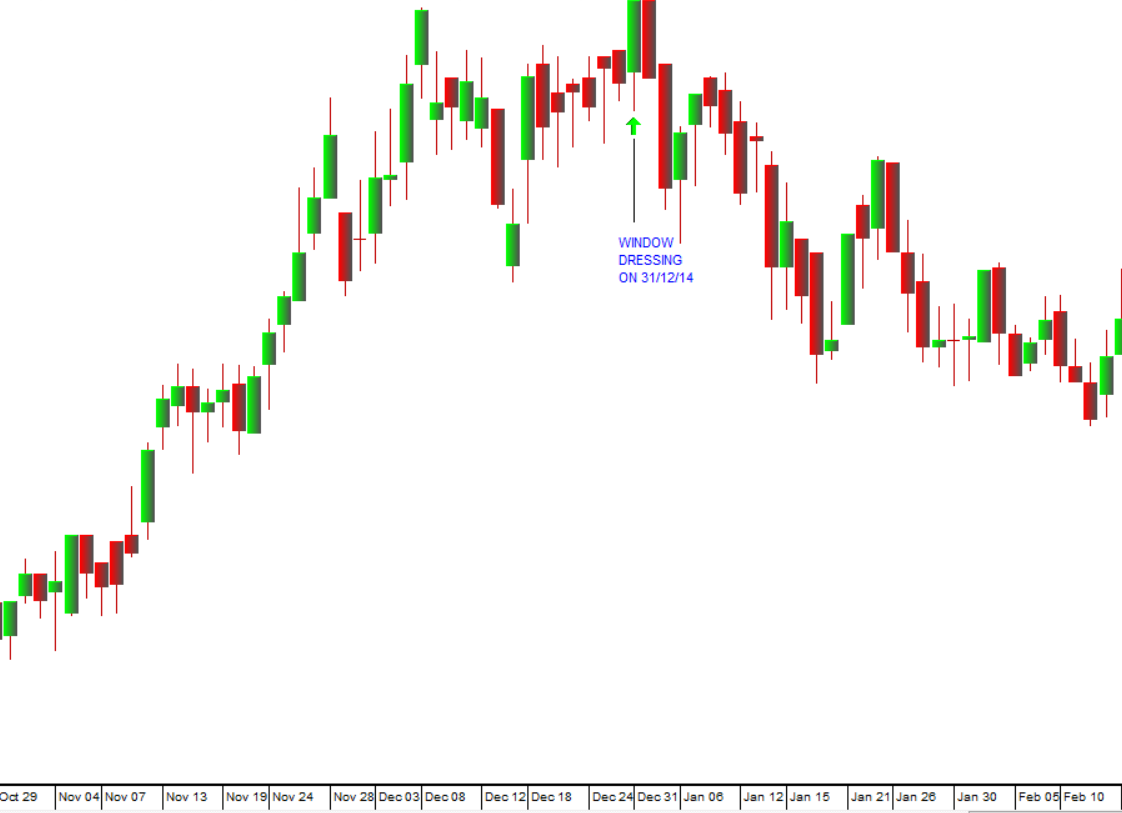 Reading between the lines, some big institution, with a massive holding of Coronation, left instructions to push the price up on the last day of trade to make its year-end valuation look better.
Notably, that year-end closing price of R115.16 was the highest price that Coronation ever reached – since then it has been trending down for the past six years.
Looking at the last day of trade in 2020 (last Thursday) it is apparent that there may well have been some window dressing in Lewis.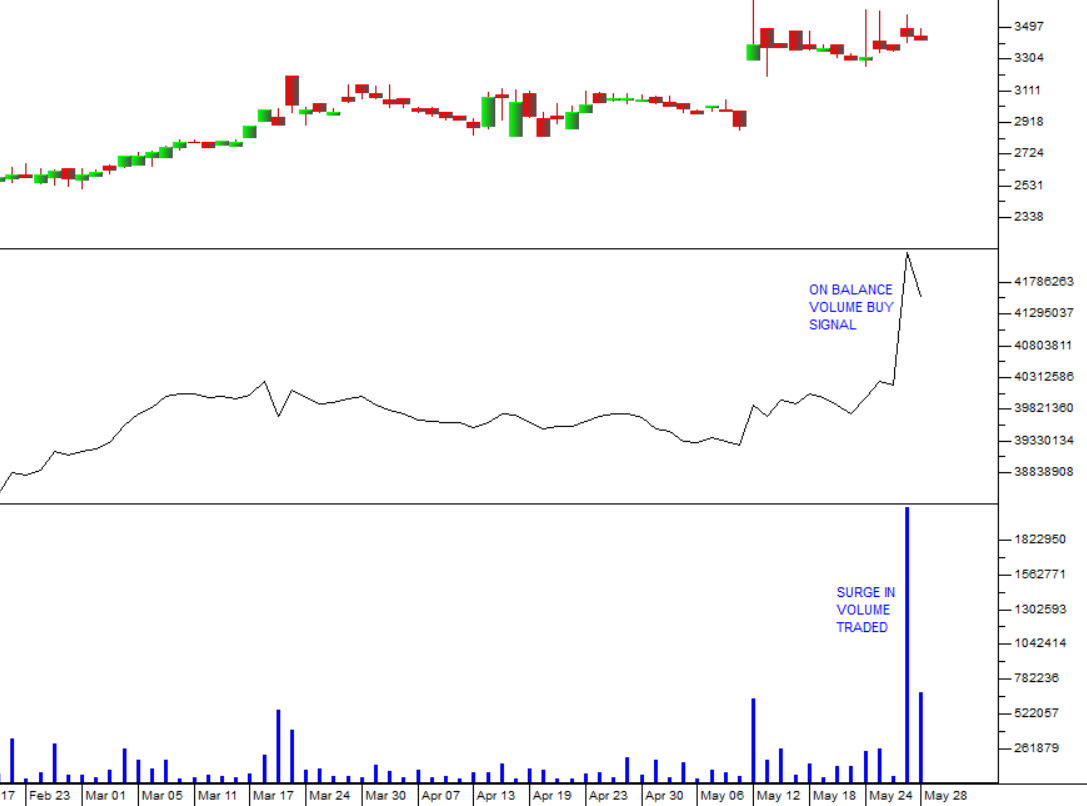 This share traded an unusually large number of shares on the last day (1,212,155) worth over R26m – which is unlikely to have been done by private investors. The long downward tail on the candle indicates that the bears made a determined effort to push the share lower – but were prevented from doing so by strong and persistent buying.
On any other day of the year the resulting "hammer formation" would be a very positive indication of a new upward trend emerging – but on old year's day it was probably just a bit of window dressing.
The Management and Staff of PDSnet wish you a prosperous 2021 !
DISCLAIMER
All information and data contained within the PDSnet Articles is for informational purposes only. PDSnet makes no representations as to the accuracy, completeness, suitability, or validity, of any information, and shall not be liable for any errors, omissions, or any losses, injuries, or damages arising from its display or use. Information in the PDSnet Articles are based on the author's opinion and experience and should not be considered professional financial investment advice. The ideas and strategies should never be used without first assessing your own personal and financial situation, or without consulting a financial professional. Thoughts and opinions will also change from time to time as more information is accumulated. PDSnet reserves the right to delete any comment or opinion for any reason.
Share this article: