25 March 2020
By PDSNET
If you currently own a portfolio of shares, and did not have or implement a stop-loss strategy, then our advice, at this point, is to wait and see how this market unfolds - especially if you have high-quality rand-hedge shares. We do not see this "quarantine recession" and its concomitant bear trend lasting very long. Our view is that markets, world-wide, will begin to discount a recovery before the end of this year, probably beginning with markets in the far east.
For example, consider the comparative relative strength of the Hang Seng index against the S&P500 since 19th February 2020 when the S&P made its last all-time record high at 3386: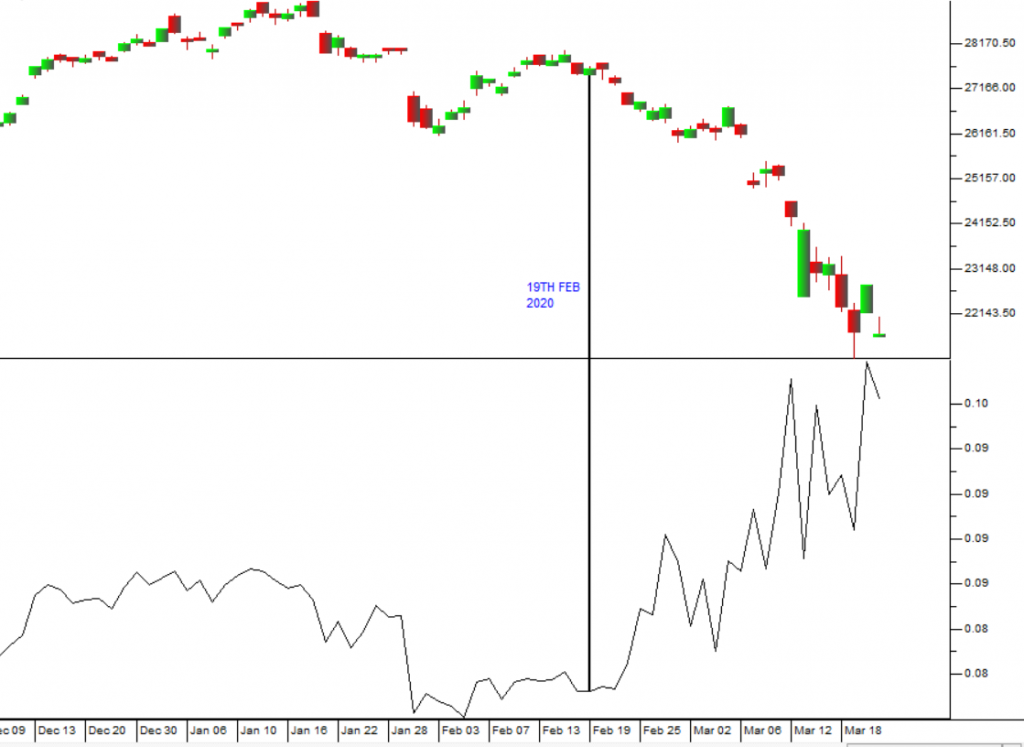 This chart shows the Hang Seng in the top half of the chart and a relative strength of the Hang Seng against the S&P500 in the bottom half. The vertical line is drawn in on 19th February 2020 - which is the date from which the corona bear trend began.
You can immediately see that the Hang Seng peaked almost a month before the S&P probably because the seriousness of the outbreak was more apparent to Chinese investors at an earlier stage than the rest of the world.
But what is more interesting is that the Hang Seng has significantly and consistently out-performed the S&P in the month which followed - showing that the Chinese are far less concerned about this virus than American investors. The same pattern is apparent, although less dramatic, in the Japanese Nikkei index from Tokyo: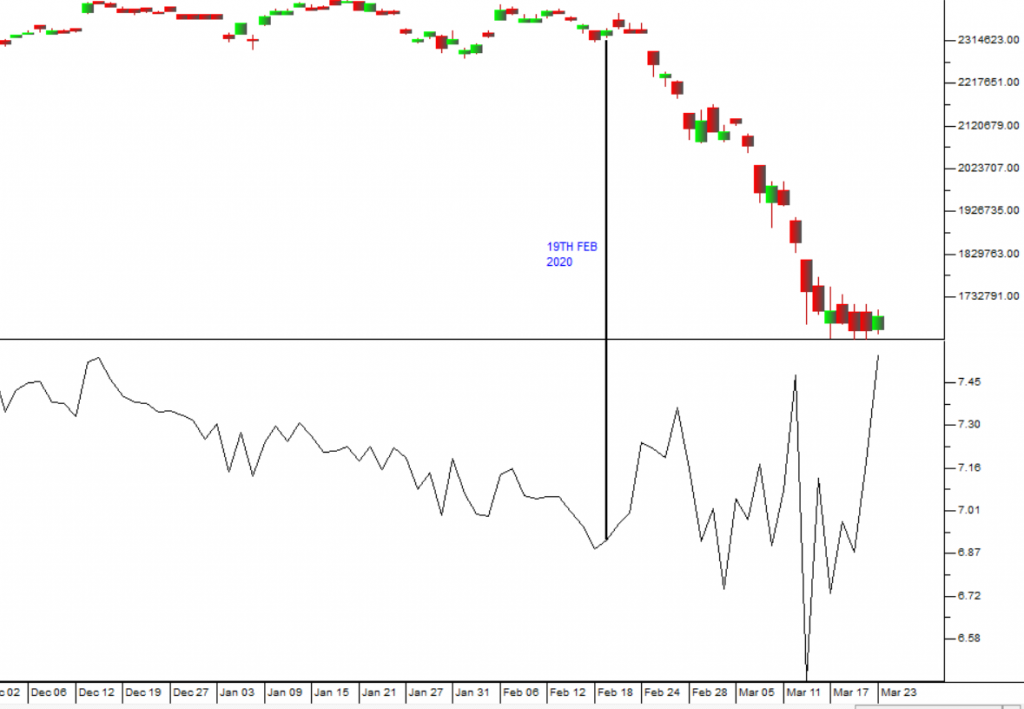 We believe that the markets of the far east will be the first to recover - as will their economies. Already, most of the new confirmed cases in China are people arriving there from Europe. There are now almost no new Chinese cases and their death rate is close to zero.
So, if you are looking for an early indication that this corona bear trend is coming to an end - we suggest that you watch the Hang Seng index (I-Hangsng).
DISCLAIMER
All information and data contained within the PDSnet Articles is for informational purposes only. PDSnet makes no representations as to the accuracy, completeness, suitability, or validity, of any information, and shall not be liable for any errors, omissions, or any losses, injuries, or damages arising from its display or use. Information in the PDSnet Articles are based on the author's opinion and experience and should not be considered professional financial investment advice. The ideas and strategies should never be used without first assessing your own personal and financial situation, or without consulting a financial professional. Thoughts and opinions will also change from time to time as more information is accumulated. PDSnet reserves the right to delete any comment or opinion for any reason.
Share this article: