30
Aug
---
A week ago on the 22nd of August, we suggested in an article that the S&P would break up to a new record high above 2872. It has done that emphatically – rising to another record and breaking above the 2900 level last night to close at 2914.
We also suggested in that same article that this would cause our blue chip shares to follow suit and we particularly mentioned Capitec, Dischem and the Resilient group, all of which have been excessively depressed by recent adverse reporting. All of those shares have followed Wall Street up strongly and look to go higher. Consider what has happened with Capitec: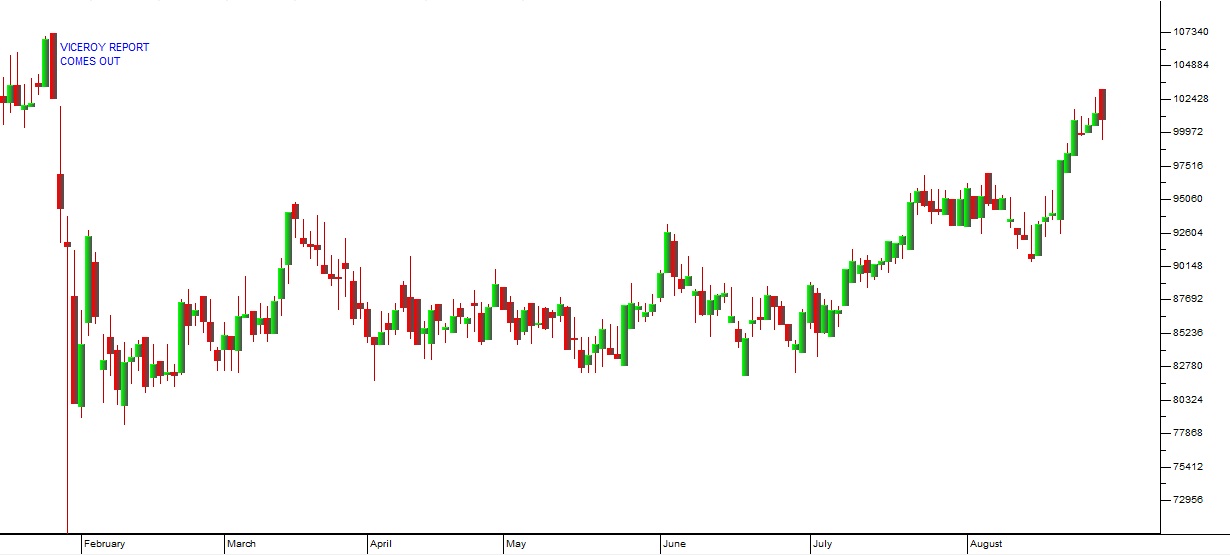 Capitec (CPI) January 2018 to August 2018 – Chart by ShareFriend Pro
It seems clear that Capitec is following the S&P up and should make a new record high above R1100 soon.
The S&P has been moving up strongly: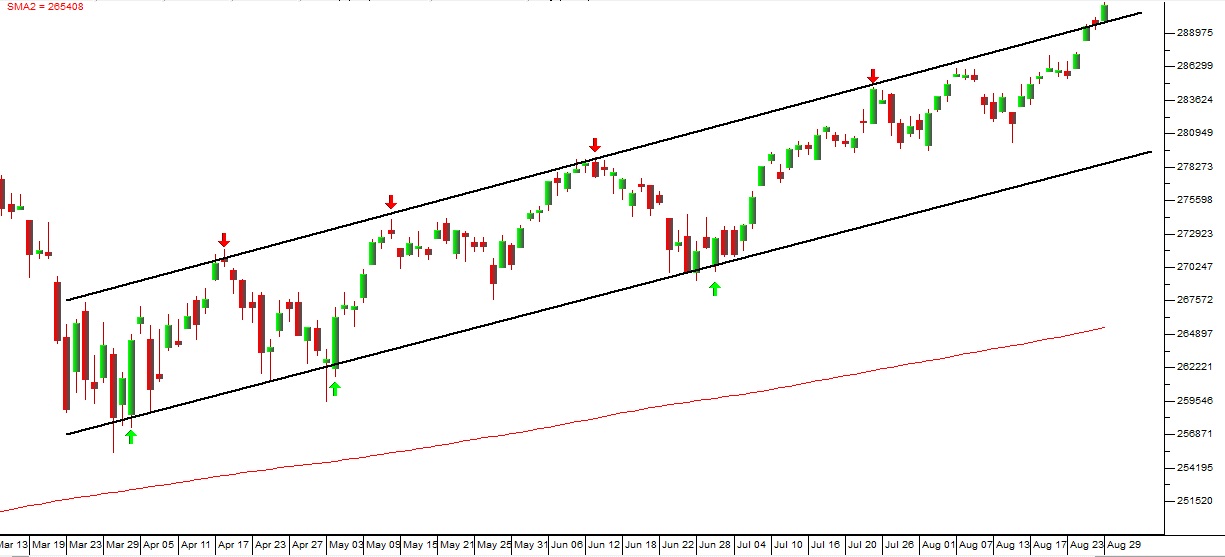 S&P500 Index March 2018 to August 2018 – Chart by ShareFriend Pro
As you can see here, last night the S&P broke up out of the channel that it has been in for five months. It closed again above the record high and above 2900 at 2914. So now the question must be asked, "How far can it go?"
We have been consistently and continuously bullish on the S&P for many years now and right through the recent correction – mainly because of the underlying power of the enormous monetary stimulation which has been applied to the world economy since the 2008 sub-prime crisis. That stimulation is the primary factor behind the rapid expansion of the US economy which is pulling Europe and China up behind it. The world is heading into a monumental economic boom that will last for at least several more years – and the S&P500 index is discounting that growth.
In early December 2016 we ran an article under the heading "Upside Target" in which we did a Point & Figure horizontal count based on the S&P's sideways market which it had been in during the previous two years. The projection was that the S&P would reach 3027 – a rise of 38% from its level then of 2200.
Now, almost two years after that prediction, the S&P is at 2914 – less than 4% below that target. We expect it to reach and exceed that target by sometime next year.
We are of the opinion that this will be the longest and strongest bull market in history – and it will impact all stock markets around the world including the JSE. So, in our view, this is a time to be fully invested in high-quality, blue chip shares.
DISCLAIMER
All information and data contained within the PDSnet Articles is for informational purposes only. PDSnet makes no representations as to the accuracy, completeness, suitability, or validity, of any information, and shall not be liable for any errors, omissions, or any losses, injuries, or damages arising from its display or use. Information in the PDSnet Articles are based on the author's opinion and experience and should not be considered professional financial investment advice. The ideas and strategies should never be used without first assessing your own personal and financial situation, or without consulting a financial professional. Thoughts and opinions will also change from time to time as more information is accumulated. PDSnet reserves the right to delete any comment or opinion for any reason.
---