10
Jan
---
2019 is going to be an interesting year both locally and internationally.
In our view, the American economy is almost certain to continue growing rapidly – and that growth must, sooner or later, be reflected in share prices.
In our last article we suggested that the collapse in the S&P500 index over December was unprecedented and suggested that it was probably due to the temporary shut-down of the US government (clearly caused by Trump) at a time when most investors were away on holiday. We suggested that as soon as they returned, we would probably see a "V bottom".
That "V bottom" is now well on its way. Consider the chart: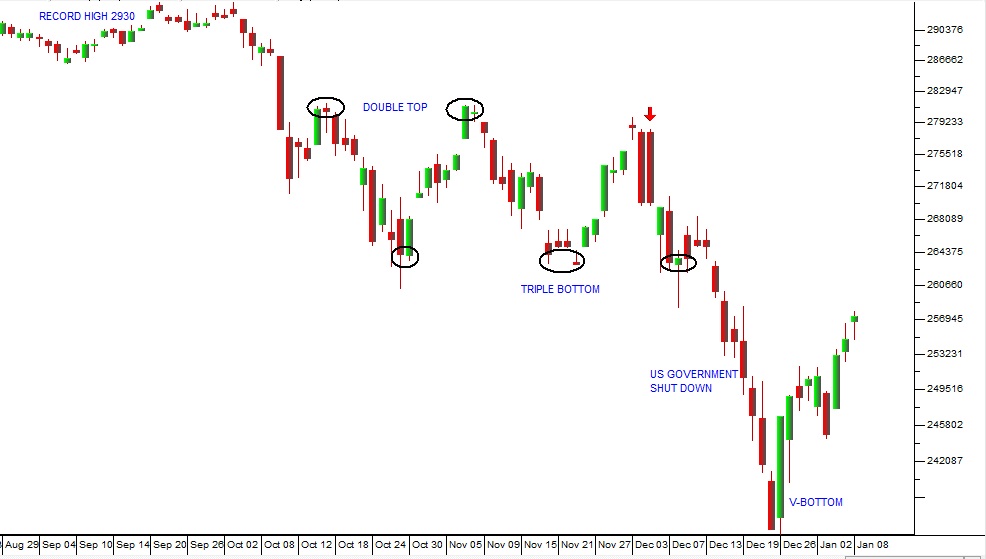 S&P500 Index August 2018 to January 2019 – Chart by ShareFriend Pro