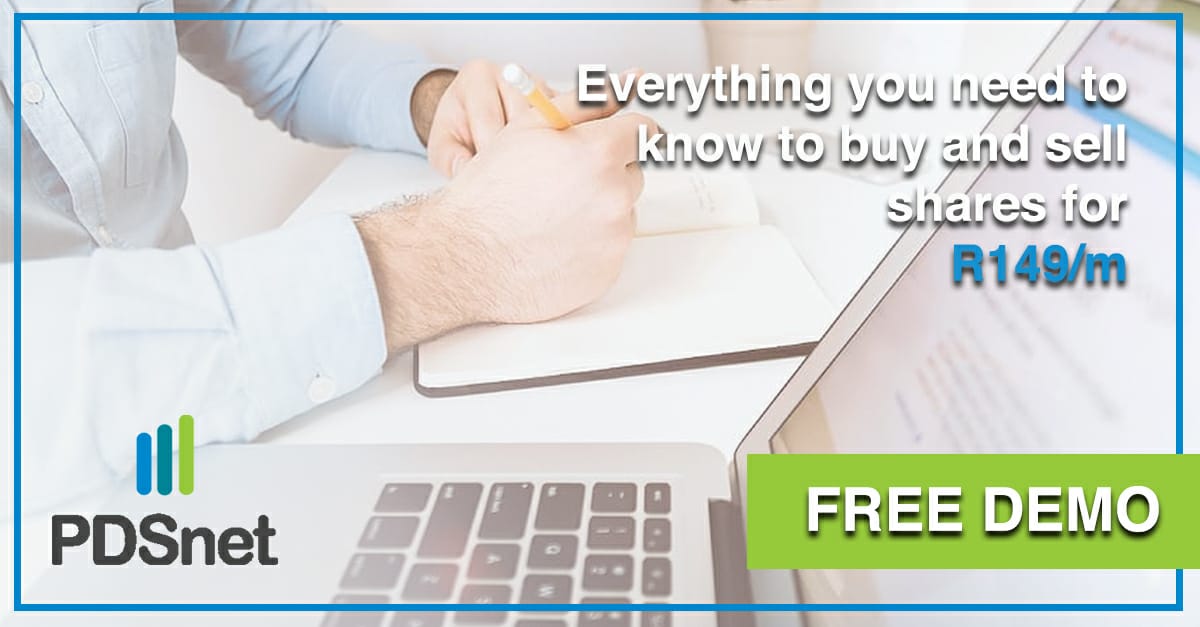 Online Share Market Analysis
The PDSnet Online Charting application offers affordable and efficient online share market analysis. Everything you need to know to buy and sell shares at the click of a mouse. Including the best database of JSE share prices in the country, combined with a comprehensive online investment course, a portfolio manager and market scans, you'll soon be on your way to building a winning portfolio of shares.
Did you know that high quality blue chip shares double in value every 4.5 years?
Is your bank giving you that return?
Features
15 minute delayed JSE prices
High quality Database of prices, indices and other data streams
Financial and Technical Analysis
Expert Analysis and Opinion on Each Listed Company
User-friendly Platform from any Device
Market Scans and Filters
Unit Trust Filter
Portfolio Manager, Watchlist & Alerts
A complete and comprehensive Online Investment Course
Full Support via Telephone, Email or Face-to-Face
Data includes all JSE share prices, indices, equities, financial futures, agricultural futures, warrants, international market indices, unit trusts, ETFs, currencies and commodities, an End-of-Day and 15 minute delayed data feed and a database of prices back to 1985.
Frequently Asked Questions
Anyone who has an interest in investing in shares on the JSE.
No, the software comes with an extremely comprehensive investment course aimed at the beginner in the market. It links to the PDSnet stock market glossary which is the largest and most up-to-date in South Africa.
Unfortunately not. This software is not a trading platform. You will need to open an account with one of the many stockbroking firms in South Africa. This is easy to do and shouldn't need more than an email with your ID and proof of residence to our preferred institution. Our software is developed to enable you to analyse the market, manage your various portfolios and keep up to date with the latest on the JSE.
Professional
R615 per month
multiple users
no upfront fee
Non-Professional
R149 per month
single user license
no upfront fee
ShareFriend or MetaStock Clients
R79 per month
single user license
no upfront fee