Term:BOTTOM
The lowest point in a share's price cycle. Beginners get excited when a share is going up – smart investors get excited when it is going down, especially if it is a high-quality blue chip. Their goal is to look for the bottom of the cycle so that they can buy in and profit from the upward move, when it arrives. Consider the following chart: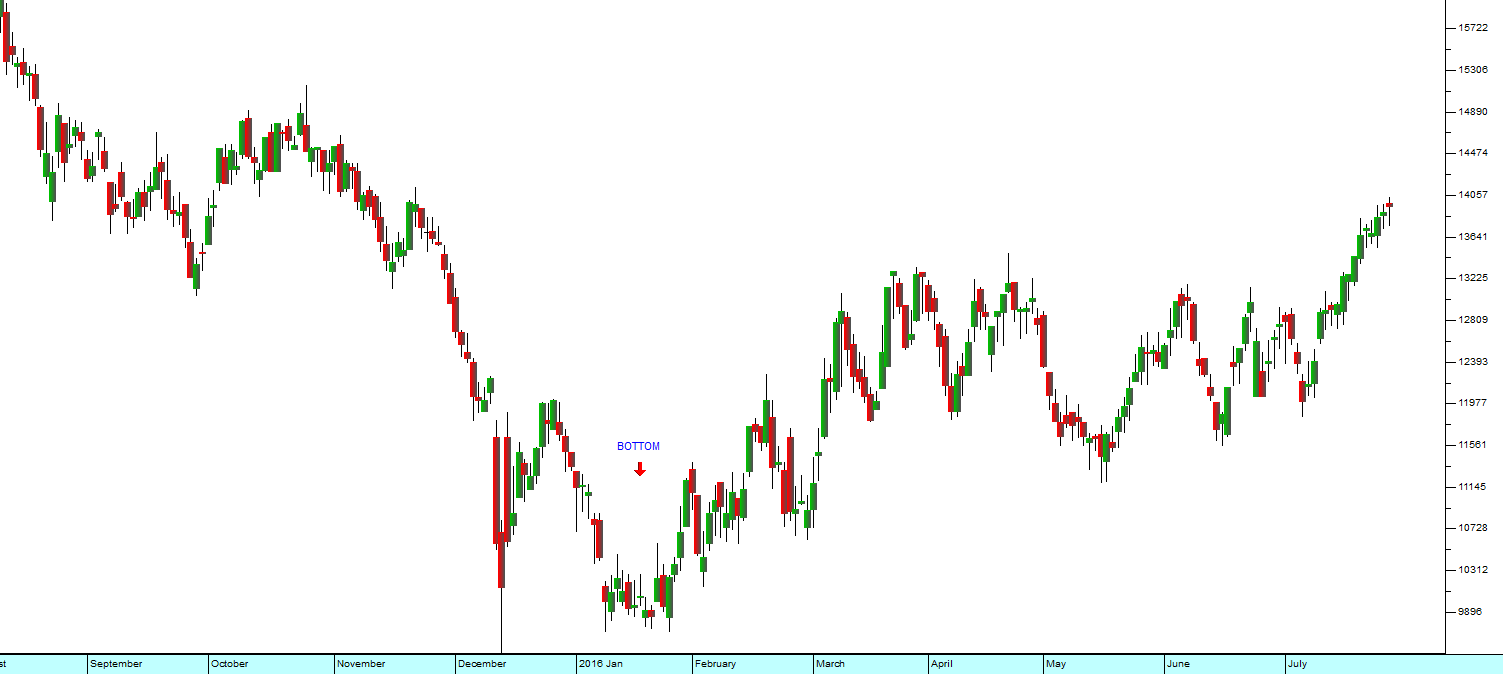 You can see here that Standard Bank, which is one of the strongest blue chips on the JSE fell to a bottom in January 2016 – at which point it represented excellent value.
Disclaimer - All information and data contained within the PDSnet Glossary terms is for informational and educational purposes only. PDSnet makes no representations as to the accuracy, completeness, suitability, or validity, of any information, and shall not be liable for any errors, omissions, or any losses, injuries, or damages arising from its display or use. Information in the PDSnet glossary terms is based on the author's opinion and experience and should not be considered professional financial investment advice. The ideas and strategies should never be used without first assessing your own personal and financial situation, or without consulting a financial professional. Thoughts and opinions will also change from time to time as more information is accumulated. PDSnet reserves the right to delete any glossary term for any reason.
« Back to Glossary Index