02
Oct
---
United States
The Federal Reserve Bank of America (Fed) has cut rates again by a further 0,25% which indicates that the monetary policy committee (MPC) is still concerned about the possibility of the US economy sliding into recession.  At the same time Europe has resumed its quantitative easing program also because of fears of a recession. Some of this is certainly due to the trade war between America and China. Nobody is quite sure how that will play out in the world economy and the primary result has been a shift towards "risk-off". This risk-off sentiment has had an impact on the S&P500 index and also on the South African rand. Consider the chart of the S&P500 since April 2019: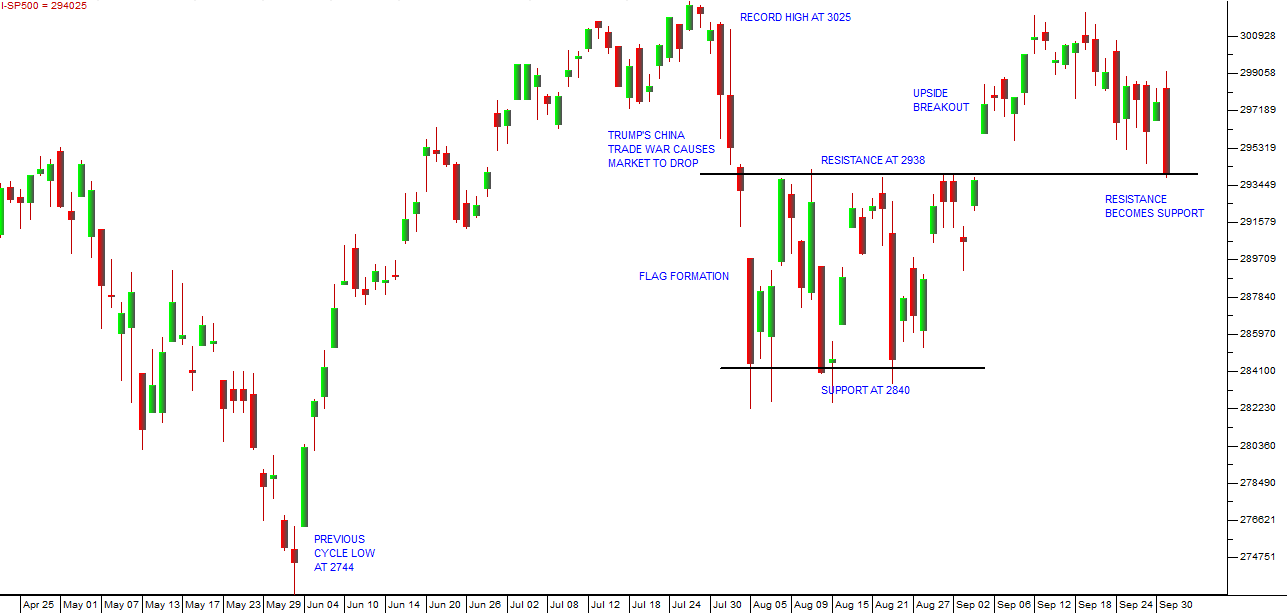 S&P500 Index April to October 2019 – Chart by ShareFriend Pro (Click to Enlarge Image)
This shows the previous cycle low at 2744 made on 3rd June followed by the rise to the all-time record high at 3025 on 26th July. After that, Trump managed to invoke the next correction with his China trade war taking the S&P down to support at around 2840. A period of sideways movement followed, generating a "flag formation" which we predicted on 4th September would break to the upside. That upside break has occurred, but a new record has not yet been set. The index is currently falling back towards the resistance line of the flag formation – which is at around 2932. That resistance has now become a support level.
In our view, we expect that the index will move upwards from current levels and break above the all-time record high – probably sometime in the next month. That will signal a resumption of the great bull market which has been in progress for over ten years since March 2009. Read More