16 May 2022
By PDSNET
Cryptocurrencies cannot really be considered an investment because they have no fundamentals. Their value is derived exclusively from the belief of the people who invest in them. When belief in Bitcoin is strong the price rises and when it is weak, the price falls.
Bitcoin cannot be regarded as a "safe haven" asset like gold either – mainly because everyone throughout the world totally believes in the value of gold whereas relatively few people believe in the value of Bitcoin. Gold has been known and prized as a store of value for over 5000 years. The first retail transaction using Bitcoin took place in May 2010 and the cryptocurrency only became popular in 2017. Its scarcity is a human invention whereas gold's scarcity is a reality.
The current correction in world equity markets has taken Bitcoin down with it, while the rand price of gold has held its value and even gained. In fact, if you look at a long-term chart of the gold price in rands, you can see that it has been a consistent performer over the last 30 years: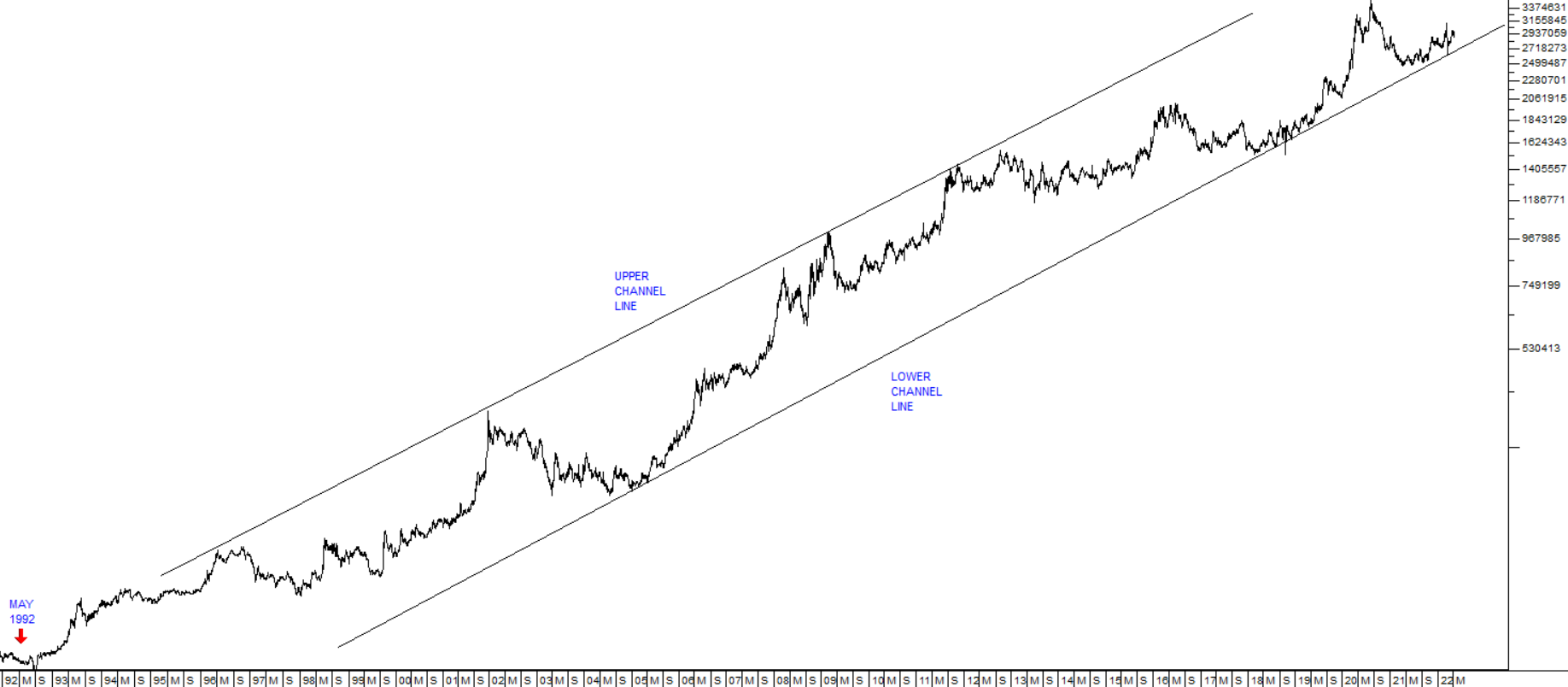 In May 1992 one ounce of gold would have cost you just under R1000. Today that same ounce of gold is worth R29 254. This shows that gold has protected investors against the steady depreciation of the rand for a long time and through many crises like the dot-com crash, the Zuma years, and the sub-prime crisis.
Because it has no fundamentals, Bitcoin can only really be considered technically. Look at the chart: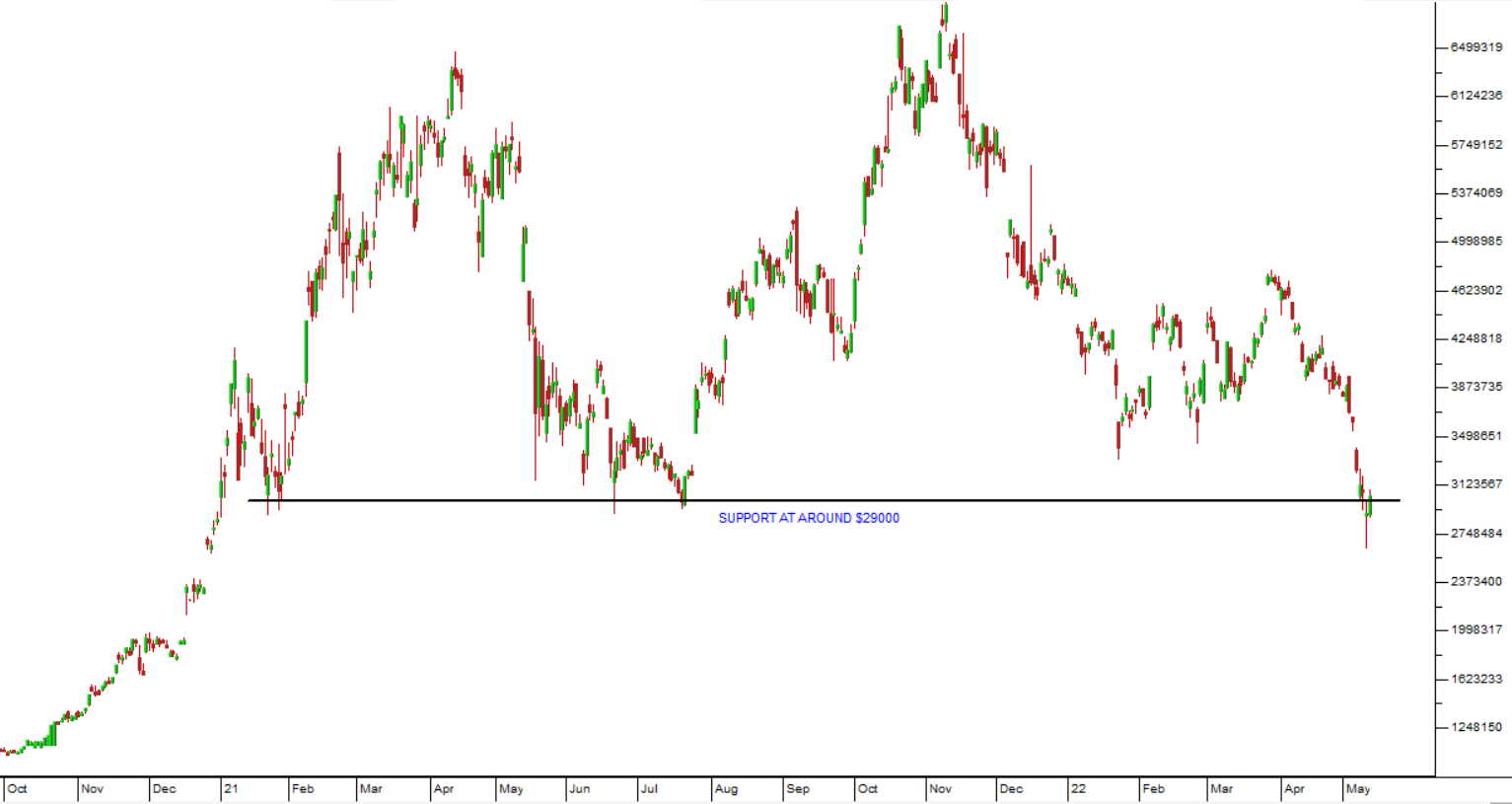 You can see here that there is a long-term support level for Bitcoin at around $29000. You can also see that during the correction on Wall Street, which began in January 2022, Bitcoin fell with the market. Gold, on the other hand, has offered South African investors a solid hedge against both the decline in markets and the fall in the rand. Of course, if Bitcoin's $29000 support level is broken significantly, then it will probably collapse.
In our view, the correction on world markets is almost over and so we expect Bitcoin and other cryptocurrencies to stage a recovery from these levels. This does not mean that we regard cryptocurrencies as an investment – on the contrary, we see them as speculative at best.
DISCLAIMER
All information and data contained within the PDSnet Articles is for informational purposes only. PDSnet makes no representations as to the accuracy, completeness, suitability, or validity, of any information, and shall not be liable for any errors, omissions, or any losses, injuries, or damages arising from its display or use. Information in the PDSnet Articles are based on the author's opinion and experience and should not be considered professional financial investment advice. The ideas and strategies should never be used without first assessing your own personal and financial situation, or without consulting a financial professional. Thoughts and opinions will also change from time to time as more information is accumulated. PDSnet reserves the right to delete any comment or opinion for any reason.
Share this article: