26
Aug
---
The price of Shoprite shares on the JSE has now tumbled to far less than half of its peak value of R275.50 achieved on 7th March 2018. Consider the chart: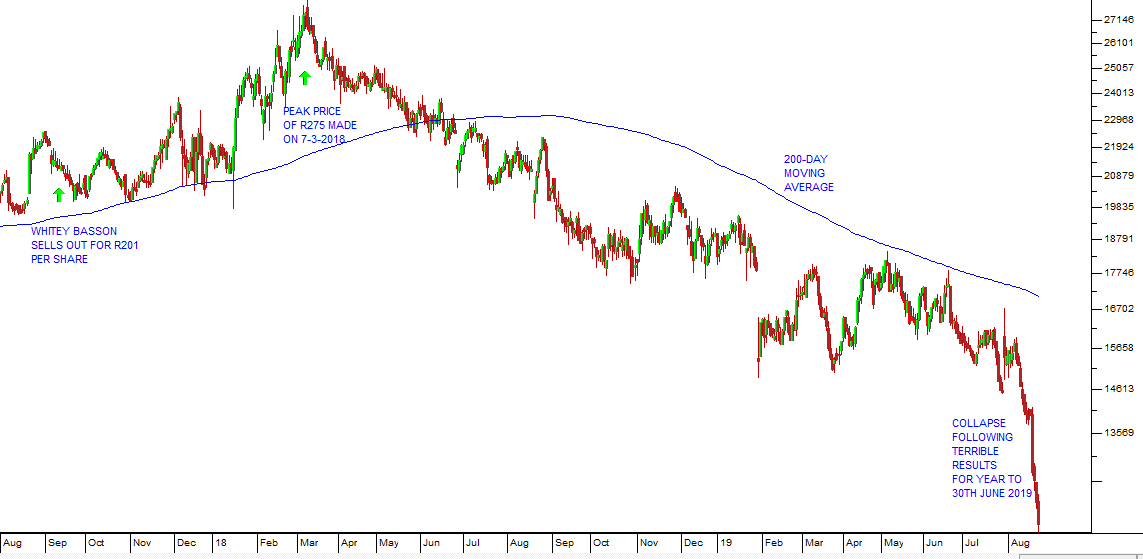 Shoprite (SHP) August 2017 to August 2019 – Chart by ShareFriend Pro (Click to Enlarge the Image)
There are many reasons that could be advanced for this downward trend, from the bad economic environment to the difficulties with hyperinflation in Angola (where Shoprite has 60 stores).
But none of these reasons is particularly convincing in the face of the excellent results recently announced by Pick 'n Pay for the 53 weeks to 3rd March 2019 where headline earnings per share (HEPS) climbed by 18,8%.
The simple fact of the matter is that Shoprite has over-extended itself at exactly the moment when it lost its most valuable asset – Whitey Basson. Read More